As of close of 3rd Quarter 2023
Federal Reserve monitors the surge in bond yields.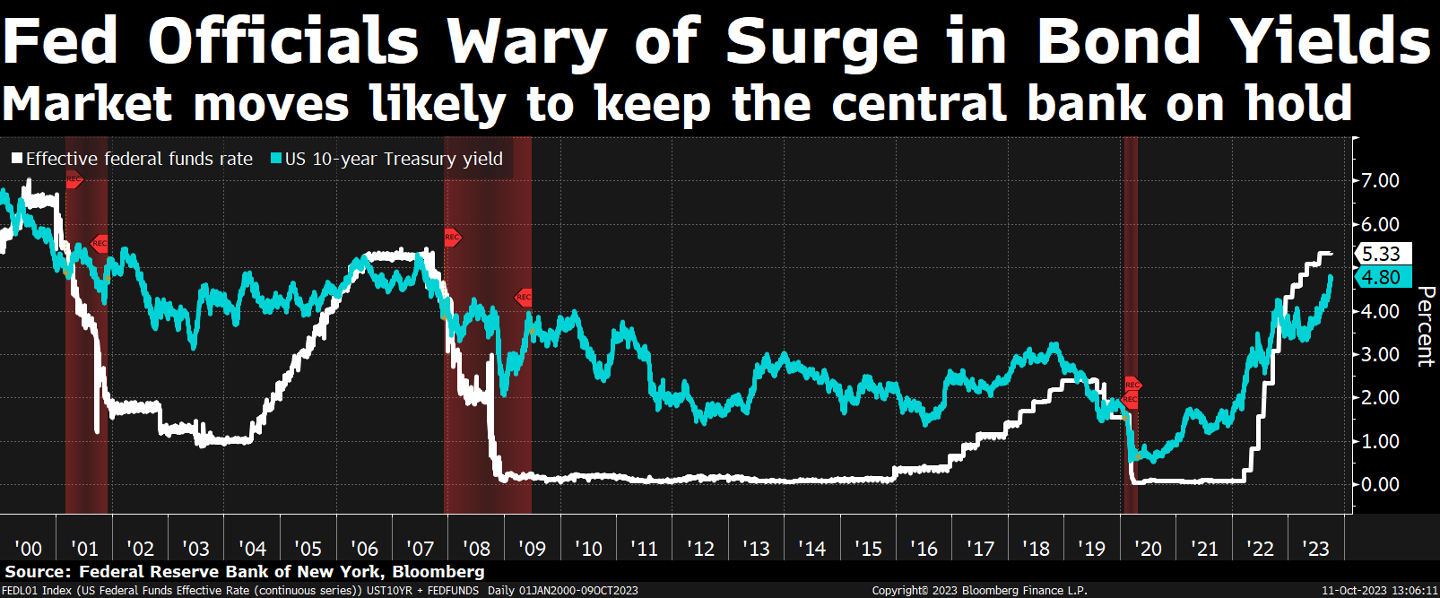 Oil prices climbed higher.
A spike in yields from Q2 resulting in the long end of the curve seeing higher rates while the short end traded mostly flat. The inverted yield curve flattened over the quarter, and we saw the spread of 2YR and 30YR treasury rates tighten.
Oil prices have steadily climbed to $80s per barrel and peaked in the low $90s.
Equities sold off from earlier year highs after the Fed signaled higher rates for longer.
Hiring and job openings have slowed during the 3rd
Federal Reserve maintained a pause in their rate hikes.
US dollar remains strong vs its peers.
With current unrest in the Middle East, oil and energy prices could be more of a factor on the US consumer in the upcoming months.
Bond yields are expected to remain at elevated levels as the Fed continues to look to tame prices and keep the economy curbed.
Plan and invest accordingly for elevated interest rates, the Federal Reserve seems content holding rates higher for longer than most anticipated.
The resiliency of the consumer has been strong and expected cool off as higher energy and borrowing costs take their toll on the US consumers' spending. Additionally, student loan payments set to begin again after a payment pause that lasted more than 3 years.
Geopolitical risks remain high and will shape the coming months ahead.